Sif Asgaut

age

1

gender

Female

birth

Summer

size

Small

eye color

Orange

first color

Black

second color

Gold

third color

White

fourth color

None

alignment

Neutral Good

constellation

skills

LunarSolstice

status

Offline

birth

08-31-1993 (25 years old)

time

08-18-2019 at 07:29 PM

registration

10-22-2018

characters

threads
Appearance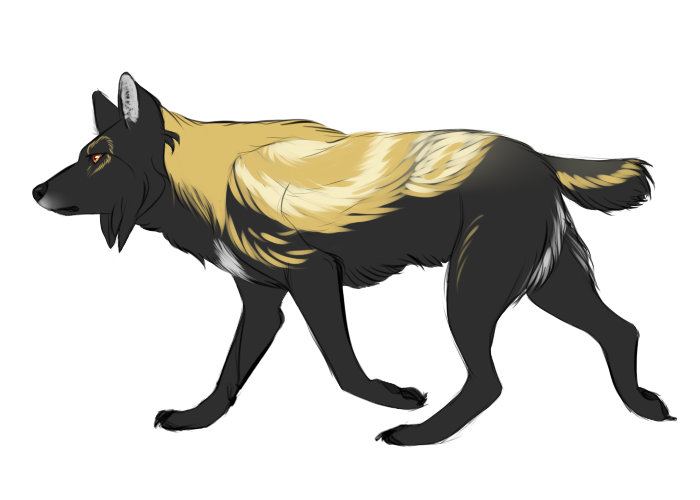 details
Size: 48lbs, 26inches Build: Still a little disproportioned, small with a body built for speed.
Gait: Sturdy and low.
Health: Healing from burns on her paws and slightly underweight.
Scar: Bite on nape

Discernible Features: Docked tail and fangs getting stuck over bottom lip.(cheek dreadlocks aren't grown in yet)
Voice: Heavy Nordic accent Sexuality: ???
Personality
"I may have the sun on my back but I do not have it in my heart."
Ambitious | Candid | Introvert | Naive | Mindful | Kindhearted Sassy | Vengeful | Quiet | Irritable | Devious
Family
Frigg Asgaut - Mother: Deceased
Herleif Asgaut - Father: Deceased
Other blood relatives unknown
Guardian/Adoptive Mother:
Blackfoot
History
-Not Native
-As part of family tradition, her tail was mostly removed at a week old. It is both to define what family she was from and because the Asgaut wolves see tails as a problem in war, too easy of an appendage to get ahold of in a fight.