Zacara Evanora

age

3

gender

Female

birth

Winter

size

Medium

eye color

Red

first color

Brown

second color

Russet

third color

Gold

fourth color

None

alignment

Neutral Evil

constellation

skills

Aislyn

status

Offline

birth

Hidden

time

06-26-2019 at 11:54 AM

registration

01-11-2019

characters

threads
Appearance
details
30 inches, 80 pounds
Earthen colors adorn the sleek bodice of a goddess. A chestnut color makes up the base of her pelt, and lighter, caramel colored markings beautifully embellish her frame. Her face is solid caramel, along with the tips of her ears. The rest of her pelt looks as if the gods had splattered the caramel color across her body with the tip of a brush. She believes them to be fallen constellations of stars that the gods had plucked from the skies just for her.
Her frame may be slender and sleek, but her overall makeup is extremely feminine. Supple curves and a thin waist can be seen despite the thickness of her pelt. Her snout and ears are long, and her cheekbones are pronounced, giving her a girlish appearance. When she walks her hips sway with the grace of a lady, her movement almost always silent after years of working on her form.
Personality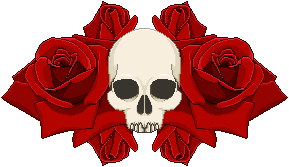 Dependent - Intelligent - Abrasive
Observant - Assertive - Openminded
Sexual - Deceitful - Haughty
Calculated - Scornful - Obsessive
Confident - Fearless - Loyal
Family
She does not speak of them.