Khronus Odesza

age

V

gender

Male

birth

Summer

size

Large

eye color

Blue

first color

Gray

second color

White

third color

Black

fourth color

None

alignment

Chaotic Evil

constellation

skills

Axte

status

Offline

birth

Hidden

time

05-24-2019 at 02:00 PM

registration

11-04-2018

characters

threads
Appearance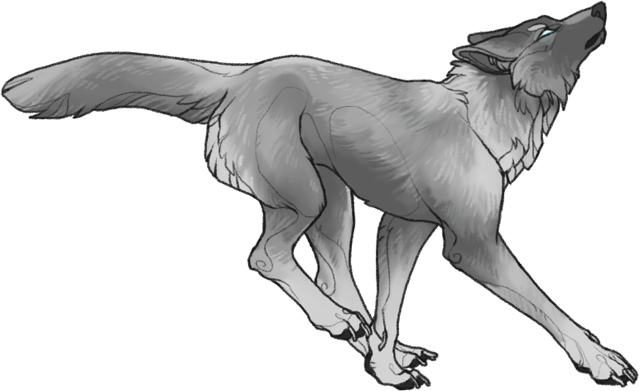 details
Height: 36"
Weight: 160lbs
Gait: Heavy, loud
Build: Muscular, heavy, long fur

Status: Healthy

Notable Scars: Although Khro has participated in many fights and even a couple of wars in his time, there are no large, obvious scars on his pelt. Rather, many small ones hide beneath his long fur, only revealed if one were to part it.
Personality
Cruel: As a hardy brute of a man, Khro rarely comes off as a nice guy. He has no pity, no remorse, and no regrets. Often times he loses himself to some deeply-embedded monster, wherein he commits violent crimes with no consideration of the consequences.

Sexist: Khro was raised to believe men as superior to women. He will always see them as smaller and weaker and there for his taking if not for his protection. To him, they are nothing but vessels for children and targets for boredom.

Detached: This man is not very in-tune with his emotions. He struggles in expressing anything not related to anger and is incapable of "opening up." This may be a side affect to the way in which he was raised, but he cannot comprehend that.

Unintelligent: Khronus is hardly a man of complexity. He is brutish in nature, relying on physical power and sheer determination to accomplish his goals. But because of his savage upbringing, his mind is not the sharpest — however, this is an aspect of him that can easily provoke anger. He knows, at least, that he is not intelligent; only rage meets those that prod at him for it.

Lonely: With his anger issues and lack of charisma, Khro rarely makes any friends. He often finds himself feeling alone or lonely — an emotion that he cannot describe and therefore cannot fix. It drives him mad, at times; this often drives his violent actions and possessive tendencies. Outsiders may see him as worthy of death, but all he really requires is a patient friend.
Family
Erebus (brother) — deceased
NameHere! (brother) — unknown
Arios (child) — unknown
History
Khronus was the second born son to the alpha pair of Dunamis, a pack whose history was riddled with bloodshed. His older brother Erebus, although smaller, was destined to reign after the fall of their parents. Khro, in turn, was thrust into the life of a warrior. He was not trained the gallant, graceful movements of any kind of assassin or man worthy of recognition — he was raised to be a monster, a front line battering ram for the family and a less than personal guard to the future king. Although his upbringing did not bother him, it did deprive him of needed social skills and emotional etiquette that he has not learned to this day.

When Erebus took his place upon the family throne, he was quick to exile Khronus from Dunamis's ranks under the premise that he "started too many fights" and "they could not afford to risk the lives of other, better warriors." Khronus left his pack lands peacefully, but the journey that followed gave him time to think and to analyze. And although he does not wish to return to Dunamis, he has become a far more bitter character because of it.